I slowly watched him disappear is the first part of an ongoing investigation into the lifecycle of the American military service member.
Completed over the course of four years, I slowly watched him disappear follows Sharrod, a high school student in Virginia Beach, VA, from his freshman to senior year. During his matriculation, Sharrod chose to become a member of the National Junior Reserve Officers Training Corps (NJROTC).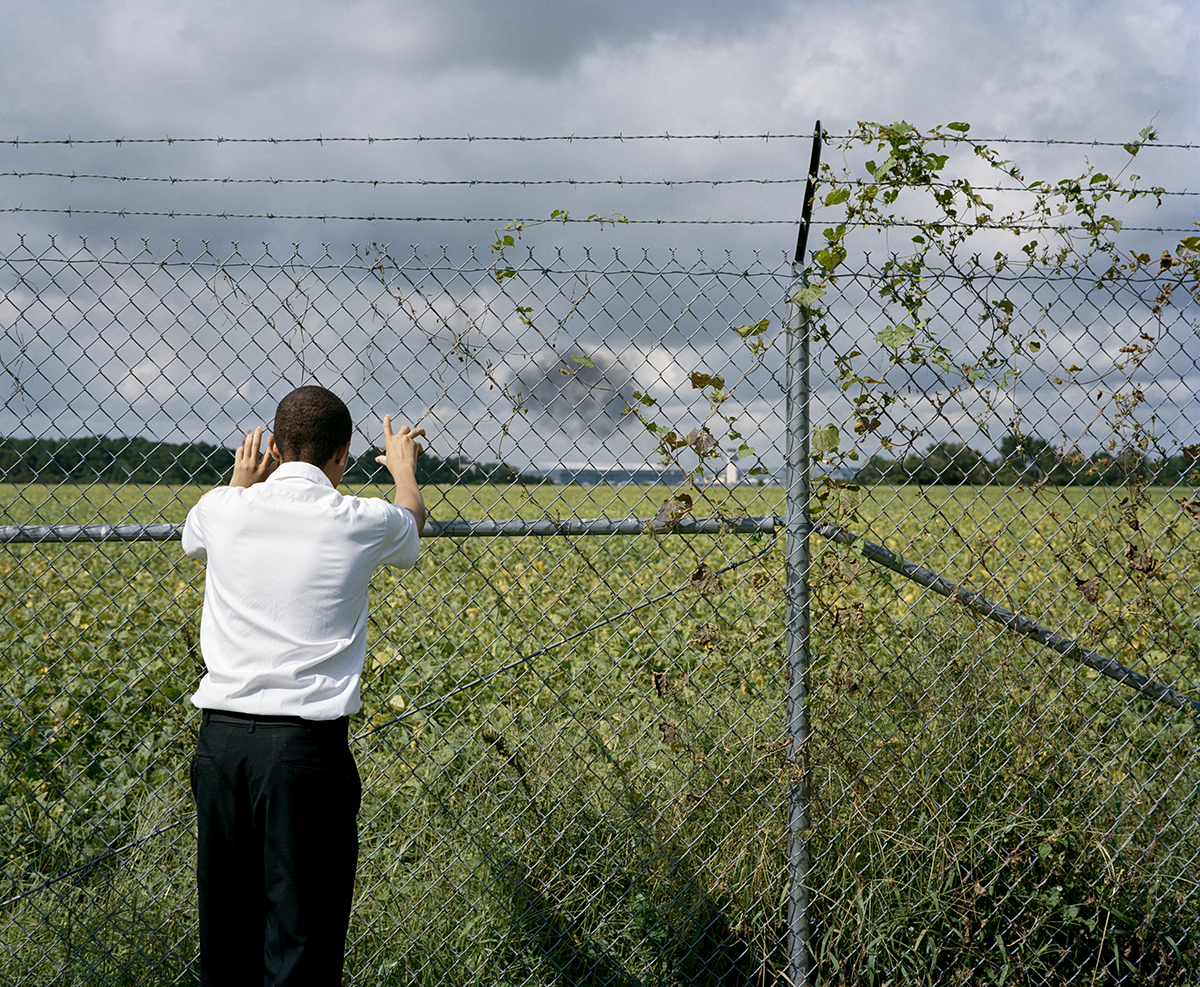 "To say that the United States has become deeply militarized is to posit, in part, that fantasies about warrior masculinity are ubiquitous. They are, and "I slowly watched him disappear" affirms that you don't have to travel far to find their vestiges. The Marines Martial Arts poster taped to Sharrod's bedroom wall, one of at least four Marines Corps placards that decorate his room, features a Marine in uniform punching the air, and a promise of fortification articulated in its inscription: "On Our Team You Develop Your Mind, Your Body And Your Spirit." The military-as-organization and its defenders on the left and the right portray military masculine status as an ideal that all citizens should emulate. In turn, civilians buy into the mythology, even (especially?) those who decline to enlist.
From a narrow, organizational point of view, fantasies about warrior masculinity help generate a steady stream of recruits who are able and willing to serve in uniform, and a public that seems willing to accede to the Pentagon's insatiable appetite for money. The purchase of those imaginations, however, depends on collective, willful ignorance about the artifice required to produce and sustain them. (Who would want to emulate a phony identification?) Willful ignorance, in turn, doesn't just happen by accident. It requires a lot of effort to establish and sustain over time. Think about all the resources that went into the production of the posters on Sharrod's walls, and then multiply those efforts and funds by a very large number.
"I slowly watched him disappear" destabilizes fantasies about military masculine status by calling into question some of its most sacred and axiomatic premises. By exposing its dependence, in other words, on constructed and phony myths."
-Aaron Belkin in the afterword for "I slowly watched him disappear"
"I slowly watched him disappear" is in the collection of Stanford University's library, the Rhode Island School of Design's library and the Metropolitan Museum of Art.